Final Draft presents
Is Your Novel a Screenplay?
Inside this FREE E-book, learn key tips and tricks on how to discover important elements in a novel that are essential to adapt into a great screenplay.
Join thousands of Screenwriters today!
Download your FREE E-Book and start creating your world.
What to Leave In, What to Leave Out
Tap into the theme of the novel to set the story of your screenplay
Implement the basic story structure rules
Outline the novel first before writing the screenplay
It's All About the Story - The One Onscreen
Determine what scenes in a novel are most cinematic
Glean Industry Insight
From successful Screenwriters and Novelists: William Goldman, Charlie Kaufman, Nicholas Sparks, William Faulkner and many more!
About Skip Press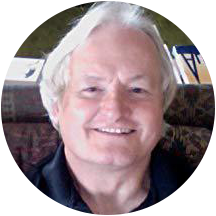 Skip Press has made a living wearing many hats: editor, ghostwriter, instructor, playwright, screenwriter, and TV staff writer, but mostly as an author of almost 60 books including several Writer's Guide to Hollywood titles and the Complete Idiot's Guide to Screenwriting (including one in Russian). As an editor and packager, he put together the Ultimate Guide to Video Game Writing & Design. He has taught many different writing courses, including an online screenwriting course that was available in 1500 schools before he created another one on converting screenplays to novels. He helps students and clients around the world.
"Final Draft makes it so much easier - and it's motivating when what you're working on looks like a script."
- Sofia Coppola
Writer/Producer/Director/Academy/Award@ Winner
Ready to start writing?
Download your e-Book and bring your characters to life.